I.M.S Aerospace Engineers
instrumentmachiningserviceltd.co.uk
INTRODUCTION


Instrument Machining Services was founded in 1950 by Mr John Catt (dec); the original premises were in Mint Street, London
SE1.


IMS continued at this site until November 1962 when it moved to a council factory unit in Thetford, (using the London Overspill
Scheme).


In March 1972 the Managing Director Mr Victor Hosier passed away leaving the effective control of the firm to his two sons Paul
and Alan Hosier.


In December 1985 IMS moved from its original Council unit in Napier Place Thetford to a new purpose built factory on Howlett
Way. The factory was extended during 1989 to allow for expansion.


Although they have since retired, IMS is currently still owned by the Hosier Family and managed by Mr Dean Smith who is the Operations Manager
.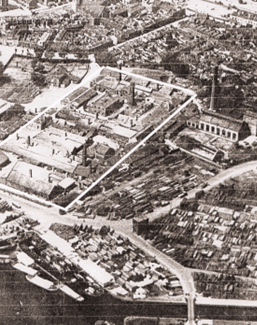 Mint Street

Napier Place Thetford